Greetings from Ferrara!
We're delighted to share the tremendous success of our second project meeting in this picturesque Italian city. Hosted by the incredible team from the Italian Institute of Technology, the meeting not only marked significant scientific progress but also immersed us in the beauty of Ferrara.
Ferrara, with its rich history and vibrant atmosphere, provided the ideal setting for our collaborative efforts. The city's charm and the warm welcome extended by the Italian Institute of Technology inspired our team, fostering a creative environment that led to breakthroughs in our research.
Stay tuned for the transformative developments emerging from our time in Ferrara as we continue to push the boundaries of innovation in SCI recovery.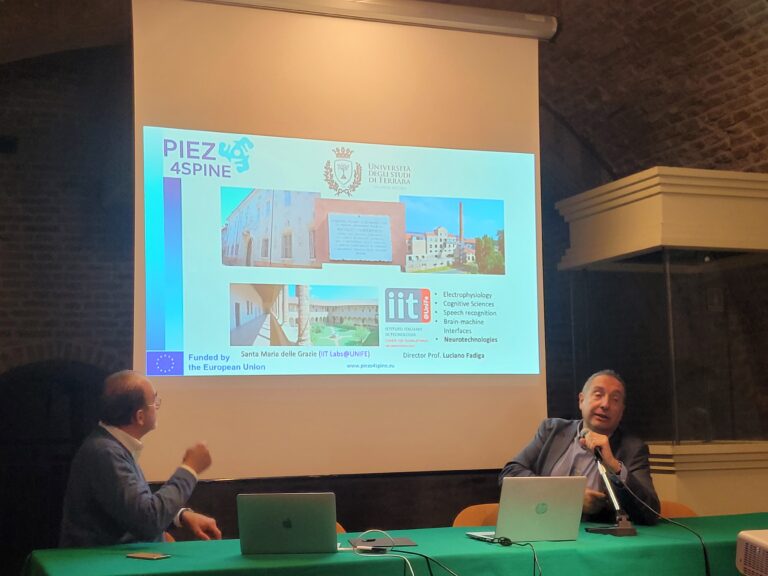 So stay tuned if you want to learn more about #piezo4spine and follow us on social media.